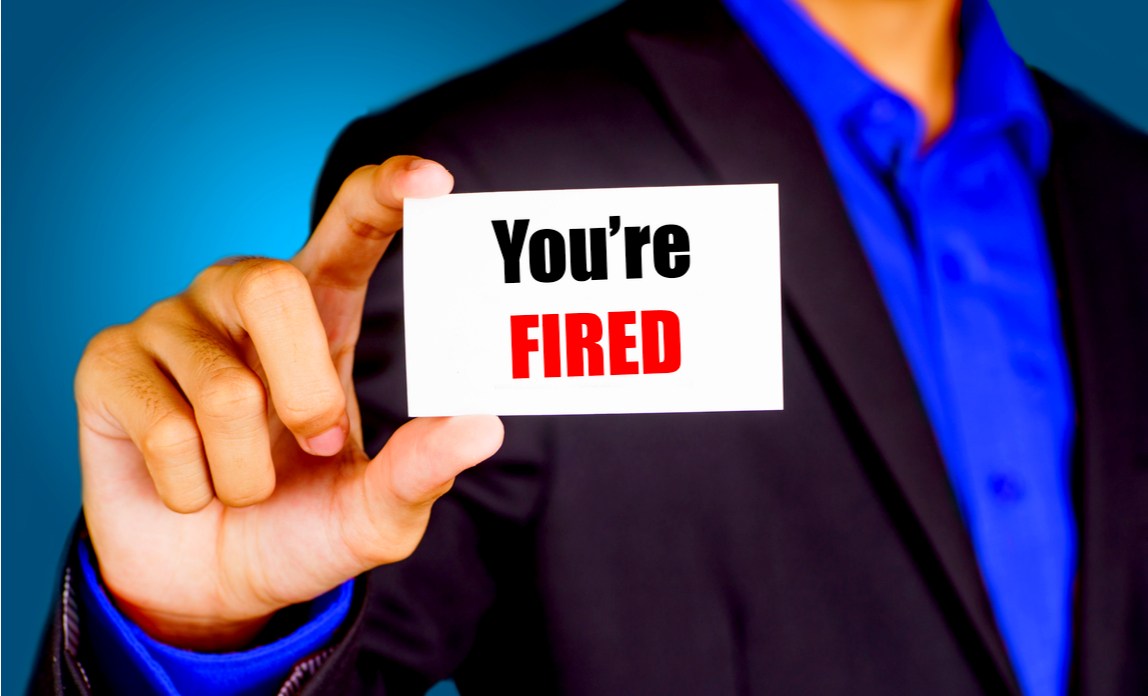 As a law firm owner, solicitor, and entrepreneur, I'm going to explain the main circumstances when you need to exercise extreme caution when firing someone.
Don't discriminate
If I could only give one piece of legal advice to a small business owner it would be this: understand the basics of discrimination law. Why? Because protection against discrimination applies to your employees, workers and sub-contractors, as well as to your customers.
In terms of hiring staff, discrimination law applies to the job ad, recruitment process and the interview. What's more, discrimination compensation – unlike unfair dismissal - is uncapped, and has recently increased. And No Win, No Fee lawyers love pursuing discrimination claims!
When contemplating firing someone, consider the nine "protected characteristics" against which you shouldn't unlawfully discriminate: disability (including mental disability), age, gender, sexual orientation, pregnancy/maternity, gender reassignment, race (including nationality), marriage/civil partnership, and religion/belief. Discrimination includes indirect discrimination.
If any member of your team can allege that their dismissal was tainted by direct or indirect discrimination, be careful. The majority of employers fail to grasp their obligations towards disabled staff.
Long(ish) service
Employees with over two years' continuous employment enjoy protection against unfair dismissal. So, if you want to fire a long-standing employee, your process must be pretty good and your reasoning must be sound - particularly if your employee is likely to find it hard to get another job on the same money. If you get the dismissal wrong, then you could be looking at a chunky tribunal claim.
Top earners
Even without two years' service, your best paid staff are a headache to fire: their notice pay is expensive and their notice period is likely to be longer. What's more, these staff members are more likely to have insurance that might pay for a claim against you, at no cost to them. Alternatively, they may be able to afford to take you on even without insurance.
In addition, for notice pay claims over £10,000, the former member of staff can opt to use the County Courts, rather than the Employment Tribunal. If so, and if they win, you're likely to have to pay out their claim, and their legal fees, as well as your own legal fees.
Where a staff member has "blown the whistle"
Whistle-blowing is complex. Essentially, an employer shouldn't treat someone less favourably (or sack them) because they have complained that the company has done something wrong. If you find yourself sacking, say, a new starter because they have (even misguidedly) complained that the company is damaging the environment or has not followed health and safety law, then you're looking at an automatically unfair dismissal. Like discrimination, whistle-blowing compensation is uncapped.
Trade union officials
Even if the dismissal is unrelated to their trade union activities, by firing a trade union official, you are exposing the business to a significant risk. Not only will the union will get involved, together with their lawyers, but you're going to cause major disharmony among your team.
My advice? When firing high risk staff, lawyer up.
Sponsored post. Copyright © 2017 Andrew Gray is owner of Truth Legal Solicitors, with offices in Harrogate, York, Manchester and London; specialists in employment law disputes, discrimination claims, settlement agreements and wrongful dismissal.