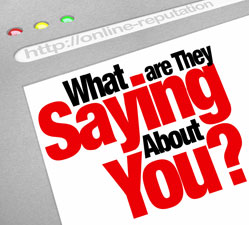 As a business using social media, it is important to remember the following:
When you publish something on social media it tends to be permanent;
Although the communication may be intended for a particular audience, it can be disseminated, beyond your control, far more widely;
International law, including the European Convention on Human Rights (as incorporated into our law by the Human Rights Act 1998), recognises the right to freedom of expression;
However, the same laws recognise equally important rights such as privacy and reputation.
Protecting reputation is a primary concern for businesses. In this country, the predominant area of law used by individuals and organisations to protect their reputation is the law of defamation. This area of law was recently subject to new legislation and the Defamation Act 2013 came into force in January 2014.
Section 1(1) of the Act has introduced a new test of actual or likely serious harm. For claimants that trade for profit, section 1(2) says that harm to reputation is not serious unless it has caused, or is likely to cause, serious financial loss.
These serious harm and serious financial loss tests are designed to discourage trivial claims.
What does the new test mean for my business?
For a claimant to successfully sue a defendant for defamation, section 1 has added a new layer to the existing law. A claimant will be required to demonstrate that the words complained of:
Caused, or are likely to cause, serious harm to the claimant's reputation; and
Tend to: (a) expose the claimant to hatred, contempt or ridicule, or; cause the claimant to be shunned and avoided by others; or (b) lower the claimant in the estimation of ordinary right-thinking people.
For businesses, the serious harm requirement is subject to section 1(2), which states: "harm…is not 'serious harm' unless it has caused or is likely to cause the body serious financial loss".
This is likely to mean that businesses will need to specify in their particulars of claim: (i) that the statement has caused or is likely to cause serious financial loss; (ii) particulars of the loss incurred, and how this has been caused by the defamatory statement(s); and (iii) why the loss incurred is serious.
During consultation, the Ministry of Justice suggested that a statement is not defamatory unless it caused "substantial harm" to the claimant's reputation. According to the Lord Chancellor, the serious harm test has been drafted to allow the court to consider all the relevant circumstances of the case.
The Act is as vague with regard to serious financial loss. In pre-Act Parliamentary debates, there was discussion about whether a fall in share price could demonstrate serious harm or if this could only cover a company's profit, loss and sales, not variations in share value. At the moment, nobody knows. This will have to be interpreted by the courts in due course.
How is loss measured?
A business will need to establish causation by demonstrating that the defamatory statement caused, or is likely to cause, serious financial loss. Difficulty arises when a loss has been caused by several statements, of which only one is actually defamatory.
In order to establish causation, the claimant would have to prove that this statement caused, or is likely to cause, a serious financial loss. This is compounded by the difficulty of quantifying the loss. It may prove impossible for a company to separate what loss is linked to the defamatory statement and what is linked to other, legitimate damage to its reputation.
What price reputation?
Arguably a business's reputation could be damaged without it suffering financial loss per se. Thus, a business could suffer serious reputational loss and vindicating its reputation could prove to be difficult, prolonged and expensive.
Satisfying the serious financial loss requirement in these circumstances may only be achieved by establishing a link between the statement and its consequences — an inability to recruit suitably talented employees, for instance. Evidentially this would be hugely challenging. Protracted claims of this type also give rise to another problem: the existence of the claim may expose the business to more negative publicity, resulting in further reputational damage. In other words, the claim itself could make the situation worse.
There is no doubt that the legislation will impact on the ability of businesses to vindicate their reputation effectively, whether it has been attacked through social media or by other means. However, because the Act has only just come into force, we'll have to wait and see as to how the Act will be interpreted by the courts.
Peter Coe is a senior lecturer in Law at Buckinghamshire New University and a Barrister at East Anglian Chambers.