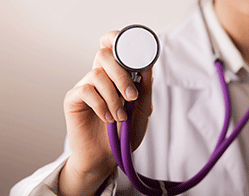 As a small-business owner, every employee will be absolutely vital to your success. Any kind of absence can become a problem, especially when staff members miss work through long-term illness. In these circumstances, it is important that you handle matters in a delicate and legally compliant manner. So what should you do?
1. Assess whether a temporary replacement is needed
If another member of staff cannot reasonably cover the absent employee's responsibilities, and resources allow, you may need to appoint a temporary replacement. This can prevent other staff members from becoming overstretched, while ensuring that all work is completed on time and to a high standard.
2. Maintain contact with the ill employee
Remaining in contact with the employee on long-term sick leave can make their return to work easier. This should be tailored to their particular circumstances to ensure any contact is dealt with in a sensitive and appropriate manner. During these conversations, employees should be made aware of their sick pay position and any significant developments within the workplace that may affect them.
3. Find out more about the long-term illness
With the employee's consent, employers can request a report from the employee's GP to determine the seriousness of the condition and when they're likely to be able to return to work. You can also seek their opinion on whether the condition might amount to a disability, whether any reasonable adjustments need to be made, whether a full recovery is likely and if a return to work is advisable.
By following medical advice from the GP, you can strengthen your position with regard to potential unfair dismissal and disability discrimination claims. While you shouldn't rely solely on medical advice, it can help to demonstrate that you have investigated the situation and taken into account all the circumstances before making any decision to dismiss. Proceeding to termination without medical advice can leave you open to a potentially costly employment tribunal claim.
4. Assist the return to work
You may need to make certain adjustments to enable an employee to return to work, which can include a phased or gradual return, modification of work activities, hours and location or the introduction of specialist equipment, to give a few examples. It is also important that you show your support with regards to any medical assistance that the staff member requires.
By proactively handling long-term illness in a confident and legally compliant manner, small-business owners can help speed up a staff member's return to work. If a contract of employment needs to be terminated, making sure that you have followed a lawful, fair procedure can also work to reduce the risk of complaints and claims being successfully made against your business.
Blog supplied by Davis Blank Furniss, a full service legal firm with a team of solicitors specialising in employment law.