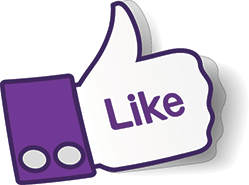 Social media is a powerful tool. However, if placed in the wrong hands it can be highly detrimental to a business's reputation.
That's why it's so important to have a written policy that provides clear guidelines to employees on what they can and cannot say about their employer, explains the business's approach to issues such as monitoring social media postings and how disciplinary rules will be actioned.
An effective policy can restrict use of social media websites within working hours, allow you, the employer, to take disciplinary action against comments if necessary and avoid potential liability.
It's impossible to restrict what employees do in their free time, but if their actions have a negative impact on your business reputation you can act. However, you'll be in a much better position if you have a written social media policy, backed up by staff training, making it clear where the boundaries are.
The Crown Prosecution Service provides guidelines that aim to raise the threshold against which people can be prosecuted and help to protect online freedom of speech. The guidelines are designed to create a balance between maintaining the law and protecting people's freedom of expression. While only those at the higher end of the spectrum will now face prosecution, employees can still do a lot of damage to a brand's reputation and cause offence to others if they are allowed to do so.
Consider the encouragement you give employees to use LinkedIn and Twitter to network with clients. What happens if those individuals decide to jump ship and set up their own business or – worse still – join a competitor? Their LinkedIn and Twitter accounts are suddenly a valuable way for the departing employee to tell their professional contacts they've left and where they can be found.
While it's good for staff to be involved with clients, businesses should proceed with caution. If a recently departed employee writes to your clients to let them know where they've gone, you would consider this solicitation. However, updating their LinkedIn account will have the very same effect. Without tailored clauses in their contract, there's nothing you can do.
With the number of complaints about crimes involving social media on the rise - 780% over the last four years – having a social media policy in place and carefully drafted restrictions tailored to use of social networking sites can ensure employers are able to act promptly.
Blog supplied by Jo Davis, partner and practice group leader at BP Collins Solicitors LLP.