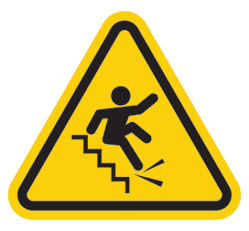 The Enterprise and Regulatory Reform Act 2013 received Royal Assent in April and in June the Government issued a timetable of commencement dates for various sections of the Act. Many businesses are probably wondering how this affects them, in particular, their civil liability for workplace accidents.
Despite the House of Lords blocking the plans last March, the government reintroduced the proposal to reform the civil-compensation regime by removing strict liability for certain health and safety breaches.
Strict liability rules have resulted in employers being held liable for incidents completely beyond their control, even if they had taken every precaution to prevent foreseeable accidents beforehand. Employers will no longer automatically be held liable for civil damages in health and safety cases. A rapid resolution scheme shall also be introduced using legal officers, who can determine whether specific types of employment tribunal claim should be settled out of court (with the agreement of both parties) to resolve the situation quickly and at less cost.
These amendments to the Enterprise and Regulatory Reform Act are based around a government review carried out by Professor Ragnar Löfstedt, a specialist in risk management from King's College London. Professor Löfstedt's report set out numerous recommendations that will reduce legal requirements on business that don't lead to health and safety improvements and remove pressure on employers to go beyond what the law requires of them (as a result of strict liability legislation).
Case notes
Businesses have a common law duty of care as regards the safety and wellbeing of their staff. The employers' common law duty of care was established in the case of Wilsons v. English (1938) and consists of:
Providing a safe place of work (eg well-maintained areas, no trip hazards, etc)
Providing a safe system of work (eg training and permits required for dangerous work, etc)
Safe working machinery and equipment (eg safety tested, well maintained, hazard guards fitted, etc)
Competent workforce (eg adequately trained and supervised employees)
Professor Löfstedt's report suggested that excessive health and safety regulations on businesses were creating a damaging compensation culture, while reducing health and safety regulations would allow businesses to concentrate on maintaining high standards of safety without the worry of being sued over unforeseen or unpreventable incidents.
Debating in the House of Lords, Viscount Younger said that the change would "address the much wider issue of the perception of a compensation culture and the fear of being sued that this generates".
He added: "It is because of this wider context and its detrimental effect that the Government remain of the view that it is not reasonable or fair that employers should be held liable to pay compensation when they have done nothing wrong and taken all reasonable steps to protect their employees."
It is hoped that the proposed reform will result in a consistent approach to civil litigation across all health and safety legislation. Removing the strict liability on employers is a shift towards common sense in the workplace. Employees may have to put more effort into proving the negligence or safety breach of their employer in future when bringing in a claim, while businesses will be able to fulfil health and safety requirements without having to worry about potential claims against them over unforeseen incidents that they could not have prevented.
Rather than being driven by the fear of being sued, businesses can be motivated by the principles of good risk management, increasing employers' confidence in protecting their employees, while developing and growing their business.
Updates to the legislation can be found here.
Blog written by Rhiannon Davies of www.searchlaboratory.com