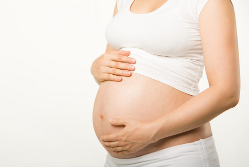 As if ticket provision for London 2012 couldn't get any more tricky, a new dustcloud around the Games box office is threatening to turn into a full-blown storm. The London Organising Committee of the Olympic and Paralympic Games (LOCOG) is insisting that even newborns – who wouldn't have been conceived at the time of ticket allocation - will now require their own paid tickets to attend the Games.
Despite raised eyebrows from event organisers, including cinemas and theatres, who regard children under two years old as non-paying infants, and howls of protest from the public, LOCOG is standing firm. Now web forum Mumsnet is, unsurprisingly, complaining about the policy, which effectively prevents a breast-feeding mother from attending the Games.
This week the European Court of Human Rights looks set to enter the fray over whether or not this policy is actually discriminatory. Here's what the 2010 Equalities Act says about maternity discrimination in public places and services:
(2)A person (A) discriminates against a woman if A treats her unfavourably because of a pregnancy of hers.
(3)A person (A) discriminates against a woman if, in the period of 26 weeks beginning with the day on which she gives birth, A treats her unfavourably because she has given birth.
(4)The reference in subsection (3) to treating a woman unfavourably because she has given birth includes, in particular, a reference to treating her unfavourably because she is breast-feeding.
LOCOG defends its decision by pointing out that many major sporting venues operate the same policy. Does that mean that the organisers are in the right, or simply that, until now, these venues have not been challenged?
The court's decision could well impact on this country's small businesses. Small firms may have read the rule book on employment legislation and equal opportunities but haven't yet applied the same legislation to the services they provide customers.
As for the Olympics, maybe it's time they provided unlimited on-the-day tickets for all babies. After all, they are unlikely to be occupying their own seat and hogging all the hot dogs – but they may get the gold for loudest audience members.