November 01, 2013
Most SME websites still not mobile-friendly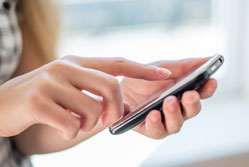 Most SME websites are not optimised for mobile phones, despite the fact that Google mobile searches have increased tenfold in two years, according to digital marketing agency AddPeople.
Its poll of SMEs found that 80% of small firms have websites that are not correctly optimised for mobile browsing.
However, consumer demand for mobile browsing is growing fast. According to Juniper Research, smartphone shipments reached a record 250 million in the third quarter of 2013 – representing a year-on-year growth of almost 49% from Q3 2012.
A study from Google, What Users Want Most From Mobile Sites Today, found that 67% of consumers were more likely to buy from a mobile-friendly website. In addition, 50% said that even if they liked a business, they would use it less often if its website wasn't mobile-friendly.
Neil Baker, marketing manager at AddPeople, said: "Google has found that almost half of web users feel frustrated when they visit a site that's not mobile-friendly and that the same number of users feel like a company doesn't care about their business if a site doesn't function well on their smartphone."
He said: "Creating a different version of a website for each mobile device just isn't realistic, so responsive web design is the only practical way a business can ensure its website is easy to read and use across a wide range of devices. Google has already stated that a mobile friendly website will rank higher in users' mobile searches and fully endorses responsive web design as a best practice solution."
Related resources: