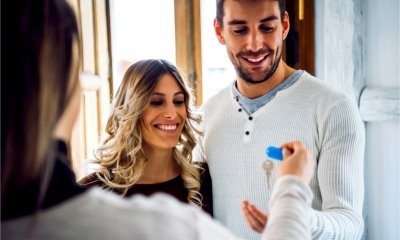 New research shows that adverse credit is affecting many limited company and self-employed mortgage applications.
A new study of UK adverse credit by mortgage lender Pepper Money and YouGov has found that some 1.26 million people in the UK looking to buy a property in the next 12 months will be impacted by some form of adverse credit; and 15% of those taking part in the survey have had an adverse credit issue in the past three years.
According to Pepper Money, the numbers are even higher when it comes to the self-employed and small business owners, with almost one in five (18%) of applicants having had adverse credit in the past two years. This is despite the fact that Pepper Money?s own data shows that the average self-employed mortgage applicant earns £57,592, which is nearly double the UK average employed income.
Paul Adams, sales director at Pepper Money, said: ?The growth of self-employment has been a prominent characteristic of the UK economy in recent years and, at Pepper Money, we grew our self-employed lending by 87% in 2018 alone.?
With unsecured debt at an all-time high of £218.23bn according to the Bank of England and nearly 100,000 county court judgements (CCJs) registered every month in England and Wales in the first half of 2019, the study predicts that credit problems are only going to get worse.
The survey has also found that 58% of those surveyed said they turned to family or friends for advice, with only 40% speaking to a mortgage broker. It seems that many potential borrowers don?t know where to turn and have no idea that they can still get a mortgage even if they have severe adverse credit on their credit file, such as CCJs or debt management plans.
This problem is often exacerbated because of negative reviews online when non-specialist brokers have been unable to help self-employed workers with adverse credit to get a mortgage, despite previously reassuring their customers that they can.
Adam Hinder, managing director of specialist bad credit mortgage broker Simply Adverse, said it is ?astonishing? that just 40% of respondents looking for a mortgage said they would seek the advice of a broker. He added: ?It?s a real problem because if brokers don?t know and they?re not in the specialist marketplace, it?s easy to keep their own pride and say ?we can?t help you because of your credit profile?, when they should be saying ?I don?t know how to help you either, let me find out or let me find someone who can?.?
Written by Rachel Miller.