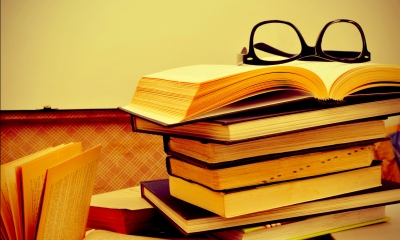 If you are worried about your ability to manage your affairs when you are older, you can appoint someone as your attorney. This person can manage your finances, property, health and welfare. But what does the process involve? Read our lasting power of attorney guidance
A person ('donor') can make a lasting power of attorney (LPA) that gives power to another person (their 'attorney') to manage their property and financial affairs or to make decisions about their health and welfare.
The lasting power of attorney can take effect at any time, but many LPAs only take effect if the donor becomes incapable of looking after their own affairs.
If someone becomes incapable without having made an LPA, their assets cannot be accessed until the Court of Protection (responsible for protecting people who lack mental capacity) has appointed a 'deputy' to look after them.
This can be a lengthy process, and in the meantime bills can remain unpaid, meaning the donor's finances could be affected.
A property and financial affairs LPA covers such matters as using bank accounts, making investment decisions, completing tax returns and buying or selling property.
Health and welfare LPAs cover matters such as where the donor will live and which care and medical treatment they should receive. The donor can impose restrictions on their attorney if they want. For example, they can prevent the donor from making gifts out of the donor's assets.
Who can become an attorney?
An attorney could be an adult family member (including a spouse or civil partner) or anyone else the donor trusts absolutely and who has the experience and ability to manage their affairs.
You can appoint several attorneys, who can either act jointly (all must agree everything) or jointly and severally (each can make decisions and act on their own).
Attorneys cannot delegate their duties to others and they cannot charge for their time, unless they are professionals, such as a solicitor.
An LPA takes effect when it is registered with the Office of the Public Guardian, the government agency responsible for helping manage the affairs of people who lack mental capacity.
This can be done any time after the LPA is made.
Most lasting power of attorney guidance recommends that an LPA should be registered as soon as possible, while the donor has mental capacity to look after their own affairs, so their attorney can then start managing the donor's affairs as soon as they lose the ability to do so.
An attorney cannot make a will for the donor, so the donor should also make a will while they have capacity to do so.
Enduring powers of attorney
Before LPAs were introduced on 1 October 2007, donors could make enduring powers of attorney (EPAs). An EPA made before that date is still valid. However, EPAs could only cover property and financial affairs, so many EPA donors also make a health and welfare LPA.
Technically, the legal test for mental incapacity in relation to LPAs is whether someone is 'unable to make a decision for him/herself in relation to the matter because of an impairment of or disturbance in the functioning of the mind or brain'.
In practice, the question is about whether they are able to make decisions. The court doesn't look at whether a donor is making sensible or foolish decisions, rather the process by which they are making decisions. The donor must be able to:
Understand the information relevant to a particular decision (including information about the reasonably foreseeable and direct consequences). The information can be provided in a simplified form if that helps.
Retain that information (even if only for a short time).
Use or weigh up that information as part of the process of making the decision.
Communicate that decision (whether through speech, sign language or any other means).
A lack of mental capacity can be caused by dementia or brain damage. A lack of capacity can also be due to physical reasons such as loss of sight, arthritis or disability.
This means that a person can lack capacity in relation to some matters and not others; it can be partial or it can be temporary.
Guidance: when does lasting power of attorney end?
An attorney must act in the best interests of the donor, consider any wishes expressed by the donor, not take advantage of their position and keep the donor's assets separate from their own.
The LPA comes to an end when the donor dies. The attorney sends the original LPA plus the death certificate to the Office of Public Guardian as soon as possible. They should also inform all the people they have had dealings within their role as attorney in writing.
You can download guidance including a free Code of Practice from the GOV.UK website.