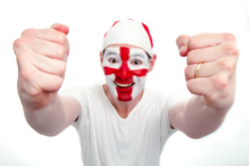 Every four years a month-long 'sickness' spreads across many workplaces in the UK, but this year's changes to flexible working rules could provide the cure for World Cup fever.
In case you didn't know, the 2014 FIFA World Cup is set to kick off in Brazil on Thursday 12 June, with the final taking place on Sunday 13 July. Most matches are scheduled outside of normal UK 9-to-5 working hours, however, many employers could see higher than average levels of staff 'sickness' and poor performance following late night matches (pub drinking hours will be extended to 1am for England matches). There may also be squabbles amongst colleagues about working particular shifts or days.
From 30 June 2014, all employees with 26 weeks' continuous service have the right to put forward a case for flexible working, regardless of whether they are a parent or carer. Employers could consider using the World Cup as an opportunity to trial flexible working in the workplace.
Flexible working can cover anything from the hours, place and time of work and employees can request different kinds of flexible working, such as flexi-time, part-time working, compressed working hours, term-time working, shift working and job sharing.
Thanks to advancements in technology, working from home has become more viable for many employees. Many have faster broadband, laptops, tablets and smartphones and with remote email access, face time applications and online file sharing, employees do not need to be 'in work' to 'do work'.
Employers are expected to deal with requests in a 'reasonable manner' and can only reject flexible working requests on specified business grounds. Trialling flexible working during the World Cup could help combat high levels of 'sickness' or workplace squabbles, while providing an opportunity to see how granting flexible working requests could affect your business in the future.
If employers find that the trial has a detrimental impact on the business, such as increased costs, an inability to reorganise work among existing staff, poor quality of work, low performance or inability to meet customer demand, requests could be rejected at the end of the trial period or at a later date.
Flexible working can increase productivity, loyalty and motivation amongst employees, however, it will not be suitable or logistically possible for every business, but employers should consider having regular reviews to re-assess rights versus the business needs.