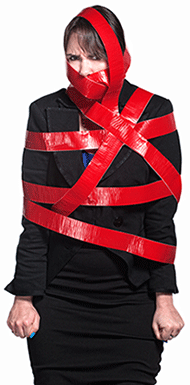 Many small business owners are reluctant to take on staff members due to a perception that employment law is confusing, over-bearing and potentially extremely punitive. But many of these fears are unfounded or exaggerated.
Fair and reasonable employers who abide by their responsibilities generally only need worry about serial litigants, of whom the courts are taking an increasingly dim view. There are many steps that employers can take to reduce the chances of employment law-related disputes.
Recruitment
When advertising a job, it's important that the advertisement does not contain any discriminatory requirements or preferences, other than skills and experience or elements which could be seen as constituting a "genuine occupational requirement" (eg the requirement of a white female actress to play the character of a white woman in a film). Similarly, job applications need to avoid any discriminatory references. Furthermore, candidate interviews and the job selection process in general must be conducted fairly and without discrimination.
Employment contracts
Ensuring that both employers and employees understand their respective obligations and rights from the outset is crucial to help avoid disputes further down the line. A comprehensive and well-drafted employment contract is often all that is required to sidestep many of the pitfalls of employment law. As well as containing the official details of the employee and employer, it should also include the commencement date, hours and place of work, remuneration, holiday and sickness matters, references to any company policies or handbook, data protection rights and the disciplinary and grievance procedures (in line with the Acas code). The employment contract should be worded unambiguously and updated in line with the latest legislation. 
Discrimination
The Equality Act 2012 consolidated much of the legislation relating to discrimination in the workplace. It's vital that you understand your obligations as an employer to preventing any discriminatory behaviour and protecting your employees in this regard. To this end, it's advisable to prepare an equality and diversity policy, as well as a bullying policy. There are specifics types of discrimination covered by the Equality Act, known as "protected characteristics". These currently relate to: sex, race, age, disability, sexual orientation, religion or belief, pregnancy and maternity, marriage and civil partnership and gender reassignment.
Sickness absence and holidays
While many of the employment terms relating to sickness absence and annual leave can be included in the contract of employment, it can help to document processes surrounding any absences from work, in order to avoid any misunderstandings. Holiday request forms, an employee absence record, statutory sickness forms and a separate sickness and absence policy can all help to ensure that any time taken off by your employees is properly accounted for. After all, time is money!
Alex Heshmaty is a consultant at Simply-docs, provider of downloadable templated legal documents for UK SMEs