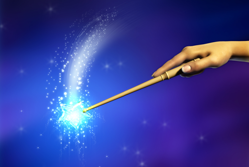 Marketing consultant Helen Hammond explains that attracting customers online starts with talking to potential clients like real people…
I'm going to nail my colours to the mast. If you aren't prepared to invest in great website copy then you might as well not bother. Yes, the design and functionality of your website are important… but if you don't consider presenting what people want to hear in a way that works for them, then your beautiful website will be like buying a Ferrari that has a Smart Car engine in it.
I write a lot of website copy and the same problem comes up all the time.  Managers are more interested in talking about expertise, services and values than in thinking about what the reader wants to read. Most 'buyers' take it as read that a lawyer knows the law, or a car salesroom sells cars. But what they don't know is whether they like those people, trust them and 'get' their organisational culture. Yet, those are the elements on which buying decisions are made. Great website copy triggers these buying decisions rather than just confirming the things the reader already takes for granted.
In the majority of cases, however, I'm asked to embody values put down by the management, not by their consumers, and include trade directory endorsements out of preference to customer testimonials. The real test, however, is when you remove a logo from a website. If you did this, how many companies would you be able to identify from genuinely unique copywriting?
Great web copy talks to real people. Words have the power to put as much personality across as your visual branding does. To get your copy right, start by thinking about what triggers decision-making for your customers and clients. What values do they look for when making buying decisions? Then look online through sites of businesses in your sector for examples that present themselves well.
And, rather than simply checking out similar businesses, take a look at brands such as Tyrells crisps, Innocent Drinks, Bighams, Bensons fruit juice or Graze. They may all be food brands but just look at how they talk to specific types of customer in their own language. These businesses use words to build real trust and loyalty. Importantly, they all have distinctive personalities. Writing great web copy is as much about being brave and confident as it is about delivering information.
Helen Hammond, Elephant Creative Solutions