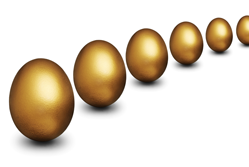 From next April, you can't force your staff to retire so you may face some tricky decision-making. You will need to think about how staff structures, personnel planning and costs might change. Under the new law, workers will retire when they are ready to; enforced retirement will only be possible if it is objectively justified, which in most firms is unlikely. But, on the whole, the change might be good news for your firm.
If you were quietly planning to lose disappointing members of staff by retiring them, bad luck – time to try something else. Short of hoping they find another job or deciding they are ready to retire themselves, you should deal with the problem by instigating a performance review. If the worker really is underperforming, you may need to make reasonable adjustments to their working terms or conditions to improve matters, but if that doesn't work either, you can start dismissal proceedings.
From next April, the key is to deal with any issues arising with older employers  – for example, conduct, capability, or disability - as you already do with workers of any age. So make sure your performance management is strong – it will be an even more important business tool from next April.
Apart from issues with individuals, the new law means your workforce structures and HR management may need a tweak, if not a costs review. Don't assume that an older workforce will cost more - the longer your workers stay with you and your firm's contributory schemes, the more they contribute and the less they take out, so your pension funds may profit from the legal change.
However, employers' insurance and potential redundancy costs may rise thanks to employees working longer, while staff benefits must be continued to all those who stay on the books past 65, which may mean reducing benefits all round to manage the expense. Defined benefit pension schemes should be reviewed so they allow for flexible retirement. Sickness policies should also be reviewed as an older team may have different health issues - although you can't treat age-related illnesses differently. 
In terms of career progression in your firm, talk to your staff about their plans. Unless you're targeting only the older staff, asking open questions about the future plans remains entirely legal and can provide you with the basis of workplace discussions that should help you organise the firm's future, including training and succession, as well as showing employees you care about their goals.
Is the end of the DRA bad news for firms? No – while the press has made a big fuss, it will only affect a minority of firms. About two-thirds of the UK's employers already operate without fixed retirement ages - and many of those with retirement ages already offer flexibility for workers to work longer. As for concerns about ancient workers "slowing up" the country's firm's with doddery ways, not much evidence exists – studies prove the opposite. For instance, older workers take less sick leave and time off than the young. And finally, the working population is getting older - a third of UK workers will be aged over 50 by 2020.  The more appealing your firm is to older workers, the better choice you will have from the experienced and the conscientious in the workforce; which must count as an advantage. 
Read the DRA guidance on the Acas website.