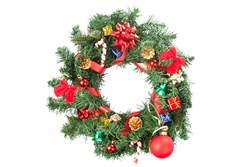 2010 has seen the Law Donut go from strength to strength. In August we re-launched the site with a whole new user-friendly topics list and additional content — so we continue to provide you with the best free legal information, news and resources for your business. Since the re-launch, we've also added 14 new law firms from across the country as syndicator partners, who recognise the added value the Law Donut brings to their clients.
The Donut brand as a whole has also continued to grow through the year. In 2010, we've:
launched 1 brand new site - the IT Donut
won 1 Computer Weekly IT Blog award
welcomed 2 big name sponsors in Microsoft and Sage
published 12 MyDonut newsletters
created almost 100 syndicated Donut websites for law firms, Enterprise Agencies and Chambers of Commerce
built our roll-call of business experts to 244
written 400 small business news stories
built our Twitter following to 23,960, with 3,615 people following the Law Donut alone.
What does 2011 hold for the Donut brand? Well, you can expect fresh Donuts and an even stronger local presence through widespread syndication in the next year. And of course, we'll continue to help business owners across the UK find answers to their legal questions.
So, New Year's Honours must go to our law firm experts who continue to enliven the site with their blogs, comments and legal know-how. Also special thanks to our sponsors who have contributed enormously to Law Donut's success.
Finally, thanks and best wishes for a Merry Christmas and a successful 2011 to all our readers, without whom Law Donut wouldn't be the site it is. The Law Donut team will be taking a break over the festive period but the Law Donut site will still be active. We'll be back on Tuesday 4 January — and we're already planning further content developments for 2011, so stay tuned.