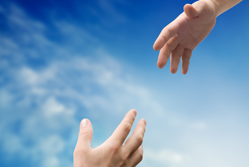 There is an established, but growing, trend for wealthy private individuals (known as "angels") investing in young and small private businesses in return for shares in the company.  This is a form of equity finance, as opposed to the more usual debt finance provided by lenders.   
Due diligence
After the heads of terms have been agreed, the investor's lawyers will be asked to conduct legal due diligence on the target company.  The extent of this will depend on the trading history of the target and the investor's appetite for information about the target.  The scope of due diligence usually covers the constitution and structure of the board and shareholders, employment contracts, existing financing arrangements, existing licence, research and development and other collaboration agreements, property arrangements and key commercial contracts.
Timings and documentation
The target company is likely to require shareholder approval as part of the investment process in order for new shares to be issued to the investor, new articles of association to be adopted, the subscription and shareholders agreement (also referred to as an investment agreement) executed, the appointment of the investor director approved and the existing rights of pre-emption in relation to the issue of shares waived.  These shareholder resolutions can either be passed by convening a general meeting or by passing shareholders' written resolutions remotely.
If the target company has existing equity or debt investors, their consent may also be required as a result of any right of veto they have in any existing investment or loan agreement.  This will normally become evident from the due diligence exercise, although it is more expedient if the target company obtains letters of consent beforehand.
If the incoming investor subscribes for more than 50 per cent of the share capital of the company, the share issue may result in the target company breaching any change of control clauses in its commercial contracts.  If this is the case, the target company will need to seek consent to the investment round from the relevant third party before completion.
Completion
The legal advisers involved will need to agree that all conditions have been satisfied and decide on the precise mechanism for completion and the sequence of events.  In practice, the execution pages are normally circulated by email and exchange will be agreed on the basis of electronic signatures, before funds are transferred. 
Jonathan Lea is a solicitor at Follett Stock.