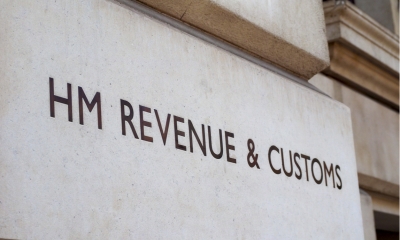 Research into the effectiveness of the controversial IR35 employment status tool CEST has found that that half of users polled described it as "bad" or "very bad".
These findings have been uncovered by ContractorCalculator after it made a Freedom of Information request. It has learned that a poll conducted by HMRC to assess its Check Employment Status for Tax (CEST) tool found that only 29% described the tool as "good" or "very good".
The data, which has been gathered by HMRC since CEST was introduced in March 2017, shows that the tool has been used more than 800,000 times, with 556 users opting to provide feedback. The tool is designed to help contractors understand their employment status for specific jobs.
When asked what they thought of CEST, 20% of those polled said they were neutral. Only 10% described the tool as "very good", while just 19% said that they thought CEST was "good". Half of all respondents described CEST as either "very bad" (30%) or "bad" (20%).
Much of the feedback was collected in the first few months of the new scheme but ContractorCalculator says that its analysis of the feedback shows that views on CEST have worsened as time has gone by.
According to users, the most prominent issues with CEST include:
Ambiguous questions which are impossible to interpret with certainty;
Questions which are irrelevant to the sector in which the user operates;
The questionnaire's failure to cover all aspects of IR35;
Issues with functionality making the questionnaire impossible to complete.
Commenting on the findings, Dave Chaplin, ceo and founder of ContractorCalculator said: "These results are damning. Right from the outset, the public made HMRC aware that CEST wasn't up to the job and, over time, more of the tool's failings have become apparent and dissatisfaction has grown. Despite this, HMRC is still yet to make any changes to CEST and continues to champion the tool whilst still not formally testing it."
Chaplin added: "HMRC didn't see fit to include any of the CEST feedback within its off-payroll working in the private sector consultation document, published in May 2018. The fact that HMRC omitted the CEST feedback from its consultation once again reinforces that the off-payroll rules in the private sector were always a foregone conclusion. The taxman attempted to bury the evidence because it didn't suit its CEST narrative. Now the truth is out, it'll be interesting to see how HMRC attempts to explain this one."
Written by Rachel Miller.