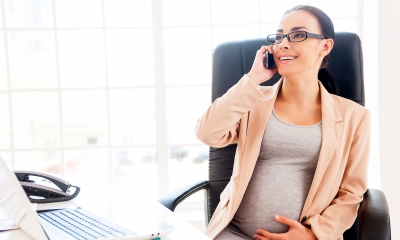 Expectant and new mothers are protected by specific legislation and you have responsibilities to ensure their rights are protected. Key responsibilities of employers include:
Providing Statutory Maternity Leave for eligible employees.
Providing Statutory Maternity Pay for eligible employees.
Protection of employment rights (the right to pay, holiday and returning to a job).
Time off to attend ante-natal appointments.
Performing a health and safety risk assesment if an employee tells you she is pregnant, specifically considering any risks to the health and safety of a new or expectant mother and that of her baby.
Providing rest areas for pregnant and breastfeeding employees and a private, healthy environment for new mothers to express milk (a toilet is not suitable).
Find out about the rights of pregnant employees on the GOV.UK website.
Read an employer guide to Statutory Maternity Pay and Leave on the GOV.UK website.
Read about your health and safety responsibilities towards pregnant employees and new mothers on the Health & Safety Executive website.