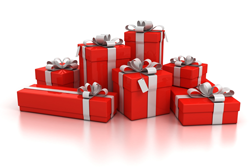 In its new timetable for employment law, the Government has announced a raft of changes for the next year through to 2012 - some big, some small, but if you hire even one employee you need to know the details. Which your Law Donut chums have endavoured to make as brief as possible, so you can spend more time planning the Xmas party…
The first change is to flexible working laws. As from the proposed date of April 2011, staff with children aged 18 and under have the right to ask for flexible working. The law already gives working parents the right to ask for variations on the 9-5 such as flexitime, compressed hours and so on if their children are 17 and under. April's change rounds the numbers up to mean all staff with dependent children can ask for flexible working.
April also sees the big news of 2011 when a new law comes in to remove the default retirement age. These rules mean that you can't automatically kiss employees goodbye when they hit 65. Apart from not losing familiar faces at work any more, the new law will affect any pension schemes you run, employment contracts and staff turnover.
If you want to retire someone, you still can, but you will need a decent reason that is "objectively justified", such as physical strength reduced by age affecting the safety of a building site worker, for instance.
A transition period will allow the rules to take effect throughout the year. Guidance for employers on how to manage the removal of the default retirement will be published in September 2011 – we'll update you here.
You may want to use next year to plan ahead for the next big change to employment law. For staff who are parents, the Government plans to bring in a system of shared parental leave in April 2012, which will allow both mothers and fathers to decide between them who takes parental leave. Details of how the system will work are still undecided but should be published in mid-2011.
Finally, 2012 should usher in the right to request flexible working for all employees. This is probably worth thinking about in advance, because if this law makes it through, all your staff will have the right to ask for:
part-time working
flexi-time   
staggered hours
compressed hours
job sharing
shift swapping
self rostering
time off in lieu
term-time working
annual hours
zero-hours contracts   
homeworking or teleworking
and, finally, a sabbatical or career break. Which is handy, because you'll probably need one yourself after dealing with all these HR changes.
But in the meantime, it's Christmas, and officially time to bring nothing but good cheer, bad jokes, and appalling Secret Santa presents to the team.
Happy Christmas, and a super-successful 2011 from us on the Law Donut.